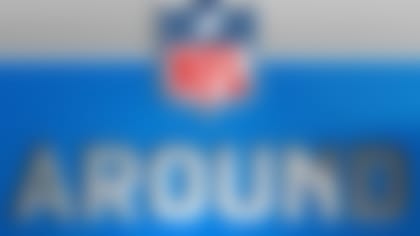 The Around The League team hits all the NFL's hottest topics in its award-winning podcast. Join the conversation. Listen
"I can't say enough about Boykin," McCarthy told reporters at the NFL Annual Meeting on Wednesday. "The young man is a heck of a player, he's done it the right way, special teams, he's performed every opportunity he's given."
Boykin landed on our Making the Leap list lastNovember, when he averaged 82 yards over a five-game span with Jones hobbled and Randall Cobb out of the lineup.
The coaches found out Virginia Tech's all-time leading receiver was a keeper when injuries struck last season. If that stretch of bad luck happens again this year, they better hope No. 4 receiver Myles White is up to the same task.