The Kansas City Chiefs need a quarterback, but there aren't any this draft season who look like a top-10 talent, much less a No. 1 overall pick.
Debate: Is Barkley a first-rounder?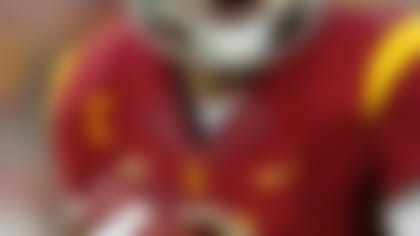 Will quarterback Matt 
Barkley be taken in Round 1 of the 2013 NFL Draft? Daniel Jeremiah and Bucky Brooks debate. More ...
The way NFL Network draft analyst Mike Mayock sees it, the Chiefs should be looking to the offensive line for their first overall draft pick. And there are only four players worth the No. 1 overall pick in this draft for Kansas City: Alabama guard Chance Warmack, UNC guard Jonathan Cooper, Texas A&M tackle Luke Joeckel or Central Michigan tackle Eric Fisher.
Mayock said on a Monday conference call that some people will say he's crazy to potentially take a guard at No. 1 overall, but Mayock says Warmack is the best player in this draft. So he doesn't see it as crazy at all.
In the end, Mayock believes the pick could come down to Joeckel or Warmack. This is a draft in which the top-shelf players don't stand apart too much, and there might not be a huge difference between picks No. 5 and 25. That makes it a tricky spot for the Chiefs.
Don't be surprised if the Chiefs build from the inside out and find their quarterback of the future later.