Mike Goodson's future with the New York Jets remains unclear as the legal process plays out following his May 17 arrest on drug and weapons charges One day after a report detailed Goodson's personal problems pre-dating his arrest, his lawyer, Tony Fusco Jr., defended the running back in an interview with the New York Daily News.
Fusco drew some odd parallels along the way.
"We've had a president who had an affair in the White House. We've had a congressman who took pictures of himself and now he's running for mayor. The only thing that Mike is running for, is for touchdowns," Fusco said, delivering a lawyer-y quip that would make Lionel Hutz proud. "He's not running for president or Congress. He's playing football, he wants to run, and run for his team."
For those who are not up on current events or Eminem inspiration topics from the late '90s, that disgraced congressman-turned-mayoral candidate isAnthonyWeiner and the president is Bill Clinton.
ESPNNewYork.com reported Friday that Goodson was sued for paternity and child support by three women in 2010 and 2011. Additional lawsuits have been filed over an unpaid jewelry bill and unpaid rent.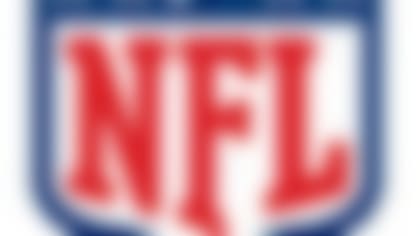 NFL free agency is underway. Follow all of the latest player rumors and signings in our free-agent tracker. More...
"Mike is not denying that," Fusco said. "I don't see the relevance of that."
Also something a lawyer would say. Right now, it's hard to see the Goodson signing as anything other than an early black eye for Jets general manager John Idzik.