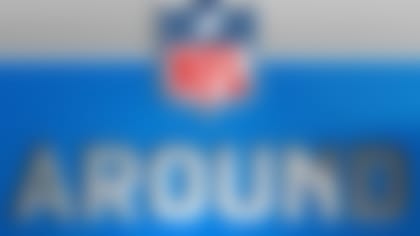 The Around The League team hits all the NFL's hottest topics in its award-winning podcast. Join the conversation. Listen
"He just said, 'to start out, there's got to be a person to start that goes out with the first group first and that person is Josh,'" Glennon said Tuesday, per Rick Stroud of the Tampa Bay Times. "... Lovie said to me and to the team yesterday the best players are going to play. And I don't think that's any different for the quarterback position."
Glennon praised McCown, saying he's "been great so far to me," but made it clear he hasn't given up on regaining the top job: "Just by my nature, I'm going to go out there and compete and whatever my role is, I'm going to do it to the best of my ability and help this team win."
Glennon showed promise as a rookie, using his strong arm to compile a 19:9 touchdown-to-interception ratio, but Tampa continues to explore its options.
In the latest edition of the "Around The League Podcast," the guys begin the offseason Roster Reset series with the AFC West and dive into the ATL mailbag.