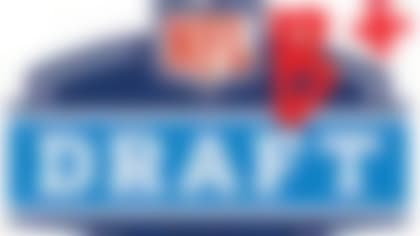 The draft is finally behind us. How did everybody do? Bucky Brooks breaks out the red pen and grades all 32 teams by division. **More ...**
"I just wanted to pick (Wilson's) mind before I got (to Tampa) and hear how he handled things," Glennon said of a recent conversation with the Seattle Seahawks starter. "He's a man on a mission, and you can hear it in the way he talks. He just kind of told me to take it one day at a time and try to get better each and every day. Don't worry about the long run. If you just get better each and every day, eventually good things will happen. I think that was great advice."
As a rookie last summer, Wilson -- whom Glennon replaced at N.C. State after Wilson transferred to Wisconsin -- was a dark horse to win a starting job with the Seahawks. Glennon, too, joins a crowded quarterback room led by Josh Freeman, who went out of his way to welcome the rookie to Tampa.
"I texted both Josh and (backup) Dan (Orlovsky) after the draft, and Josh was nice enough to reach out and actually call me," Glennon told JoeBucsFan.com. "It was great to hear from him. He said he was excited to have me here and that the quarterbacks are a tight group and he looks forward to me joining the family."
We'll see how long the goodwill endures. Glennon -- like Wilson a third-round draft pick -- isn't projected to wrest away the starting job from Freeman anytime soon, but for those of you who rapidly are tiring of the Geno Smith-Mark Sanchez debate in Florham Park, the quarterback duel in Tampa is worth monitoring.
Freeman overtly lacks the full support of his coach, Greg Schiano, who didn't inherit him but did pull the trigger on Glennon.
That alone tells you where this is going.