First-round draft pick signing tracker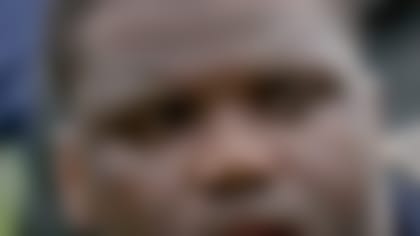 Evan's four-year contract earns him $14.6 million with an $8.96 million signing bonus, NFL Media Insider Ian Rapoport reported, according to a source who has seen the deal. As with all first-round picks, Evans' contract comes with a fifth-year option.
The 6-foot-5, 231-pound Evans will line up along side the similarly 6-foot-5 Vincent Jackson to form a tall, lethal duo.
With Making The Leap candidate Josh McCown under center, pairing Evans and Jackson gives the quarterback two huge targets -- a situation similar to what he had during his successful run with the Chicago Bears last season.
Evans' outstanding length and leaping ability allow him to high-point the ball either by boxing out bigger defenders or going over smaller DBs. He is also a good, willing blocker, which should benefit a team with a deep backfield.
After Jackson and Evans, there is a steep fall-off in the Bucs' wide receviers unit, so Smith & Co. must hope the rookie is on a quick NFL learning curve.