New Orleans Saints general manager Mickey Loomis said the organization won't blame the team's disappointing 7-9 season on penalties associated with the team's bounty scandal. Still, don't expect to see wholesale changes coming to the Saints in 2013.
"We've got a higher standard than we've ever had here," Loomis said, according to Mike Triplett of The Times-Picayune. "That doesn't mean we change everything here. We don't need a cultural change. We don't need to retool everything in the organization. But we do need to look at everything with a critical eye. We can't just say it was all about Sean not being here or all about the bounty."
The critical eye should center on the defense. The Saints have the top-ranked passing offense and No. 3 scoring offense. The team didn't utilize running back Darren Sproles very well without suspended coach Sean Payton, but finding the end zone wasn't an issue.
Keeping opponents out of it was the problem.
The old "Aints" culture left New Orleans when Payton was hired. The Saints have reached double-digit wins in four of Payton's six seasons (not counting 2012) and won a Super Bowl. Payton's return will make a significant difference, but there's no getting around the fact the Saints need a few new bodies on defense.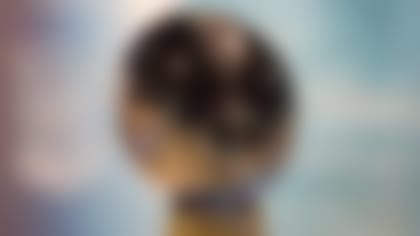 Who will lift the Lombardi Trophy on Feb. 3 in New Orleans? NFL.com and NFL Network analyts make their Super Bowl picks. More ...
"I'm optimistic. Heck yes," Loomis said. "We've got a good team here. We've got a great culture. We've got a great locker room. We've got guys that are accountable. We've got guys that are disappointed, frustrated, angry about the season we just had. And so that's a good sign. Guys that care. Guys that are determined to do better next year -- and I'm talking about players, coaches, staff, ownership.
"We're not sweeping this under the rug."