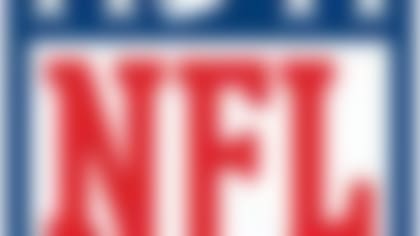 Follow all the developments on the NFL's open market with our up-to-the-minute tracking of 2014's free agents. **More ...**
Vick was diplomatic and vague about his place in the pecking order with second-year passer Geno Smith, but there was little confusion on the matter of DeSean Jackson. The Philadelphia Eagles receiver is on the trade block and the Jets have interest -- and so does his former teammate.
"If there's an opportunity to get DeSean, I'm pretty sure the New York Jets fans would be in favor of that," Vick said. "But who knows, it takes a lot to make a trade happen (with) all of the intricacies of a contract. It's not for us as players to decide. But hopefully everything will work out for DeSean. If he ends up in New York, we'll be happy, just as happy as he will be. But who knows, you can't say."
Especially with up to five teams open to swapping for Jackson, who reportedly believes he won't return to Philadelphia for the 2014 season.
NFL Media Insider Ian Rapoport reported that the Panthers, Raiders, Patriots and 49ers all join the Jets as possible landing spots. With the Eagles reportedly "informally" reaching out to teams about a deal, D-Jax's $10.5 million cap hit is a factor, especially with the receiver unwilling to restructure his deal, according to Manish Mehta of the New York Daily News.
New York makes sense as Gang Green still needs weapons in the passing game. Signing Eric Decker was a solid start, but he's more of a No. 2 threat. With Jeremy Kerley, Stephen Hill and David Nelson making up the rest of New York's options, the Jets lack a true game-changing target.
Adding D-Jax to the mix instantely would fill that void and usher in a new era for the ground-and-pound-obsessed Rex Ryan.