Debate: Good, but not good enough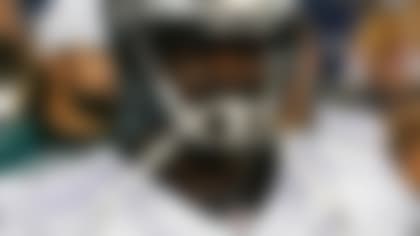 Who will be the best team to miss the playoffs in 2012? Some of our experts think Michael Vick's Eagles are at risk. **More ...**
"Still sore," he told the Philadelphia Daily News after practice. "Feels a lot better. ... Working through it."
The Eagles will have their starting quarterback available for the season opener against the Cleveland Browns. He will wear a new Kevlar flak jacket for the game designed to cover more of his torso than his previous model. Perhaps Vick is feeling more urgency with Foles Fever spreading in Philadelphia.
"I really can't explain what goes into the type of material," Vick said. "I'm just trying something different -- that's all I can tell you ... It's Kevlar. I'm looking forward to it ... to give me more protection and just to see what comes out of it. It's going to be custom fitted and fitted to protect all across my sternum, across my ribs. I think it'll be a better fit."
A new jacket sounds like a great idea. It would be even more valuable if Vick learned to avoid the huge hits he takes that other top-shelf quarterbacks often avoid.