For Vick, it was his second injury in as many preseason games after he exited the opener with a left thumb injury. Injuries are nothing new for the 6-foot, 215-pound Vick, who has only played a full 16-game season one time (2006) in his nine-year career.
Instant Debate: Philly's biggest fear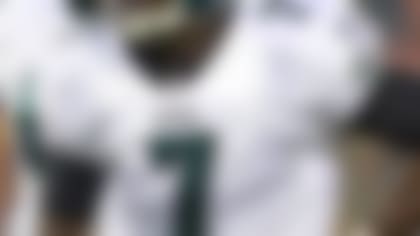 Can the Eagles make the playoffs if Michael Vick isn't healthy for the entire season? Our analysts share their thoughts. **More ...**
Vick earned $20 million last season and will make another $12.5 million in fully guaranteed base salary in 2012. If Vick can stay healthy and leads the Eagles to the playoffs, the issue will be moot. However, the Eagles will have a decision to make shortly after Super Bowl XLVII.
Next season, Vick's base salary swells to $15.5 million, $3 million of which currently is guaranteed for injury only. If Vick is on the Eagles' roster on the second day of the 2013 waiver period, which is typically two days after the Super Bowl, the $3 million will become fully guaranteed (for skill, injury and cap).
So, if Vick has another injury-plagued season, the Eagles could pay him the $3 million he's owed and get out from under the remaining $12.5 million in salary. If Vick stays healthy, but the team is not happy with his performance level or upcoming cap number ($16.9 million), they could release him after the Super Bowl, save $15.5 million and go with Nick Foles, Mike Kafka or a different option at quarterback.