Philadelphia Eagles owner Jeffrey Lurie made obvious last week what everyone in Philadelphia already was thinking: This is a make-or-break year for this version of the Eagles.
If the Eagles don't "substantially" improve from 8-8, coach Andy Reidwill be fired. It's anyone's guess if the remaining pieces, like quarterback Michael Vick, would stick around in that scenario. Vick feels a difference this year.
Debate: Good, but not good enough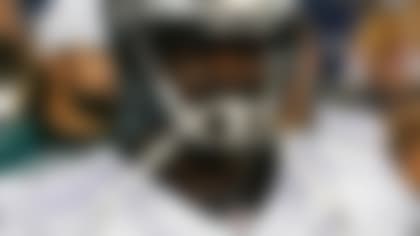 "We feel like there is a need to win, and win quickly," Vick said Monday, via the Associated Press.
Vick is healthy again after getting hurt twice in two preseason games. He said he's "fresh" and threw the ball well in practice. The Eagles might be able to ease into the season against a banged-up Cleveland Browns defense. That should help keep the pressure down for at least a week.
"Coach Reid talked to us today about staying the course, maintaining our focus, going in there week in and week out, and controlling what we can control," Vick said. "We can sit and talk all day until our faces turn blue, but until we go out there, we still have to make it happen."