Vick said Thursday that the media kills him no matter what he says, so he wasn't worried about backlash.
But the players who say they are not worried about the media usually are the players most worried about the media. The daily questioning of the quarterback battle appears to have gotten to Vick. Some onlookers in Philadelphia believe it's because Vick hasn't played particularly well.
Debate: Most enticing QB battle?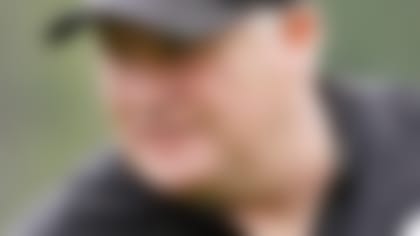 "As it turns out, Vick may wind up making himself expendable with his performance," Phil Sheridan of the Philadelphia Inquirer writes. "In the open practices I watched, (Nick) Foles threw the ball better and seemed more in tune with the system. He is not Robert Griffin III or Colin Kaepernick when it comes to mobility, but he is more athletic than some pure pocket passers in the league.
"It is likely that Vick has noticed this, as well. It isn't so much a QB competition that bothers him, it's a QB competition that he isn't winning."
Vick's comments only will draw more attention to his behavior in training camp because there's no way Kelly is going to name a starter before then. That's what camp is for. It's surprising that Vick doesn't understand that after a few months under Kelly.
UPDATE:Vick went on a Philadelphia radio station Saturday to elaborate on his comments. Vick said Kelly is "OK" with his request that Kelly name a starter before training camp.