Vick told WIP-FM on Saturday that he merely answered a direct question when he said he'd like coach Chip Kelly to name a starter before training camp.
Debate: Most enticing QB battle?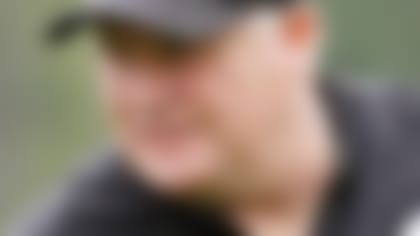 Which team has the most intriguing quarterback competition: the tabloid-friendly Jets or Chip Kelly's Eagles? **More ...**
Vick said, "I was asked, 'Do you hope that Coach Kelly makes a decision on the quarterback position before training camp?' I said, 'Yeah, I would hope so, that a decision is made before training camp, because I don't want to continue to get asked the questions about who is having a better practice or who had a better practice that day or who is more equipped to run the offense.' "
"I didn't say I wasn't getting enough reps," Vick told the radio station. "I never said that out of my mouth, and I wasn't even asked that question to give a response in that fashion. It's five quarterbacks, and everybody has to get reps. Everybody has to get better. I understand that.
" ... We all wish we could get more reps. I wish I could get more reps during the course of a practice. I wish I could have got half of the plays that somebody else may have got, but that wasn't my selection for the day. It's difficult at times but at the same time you've got to understand the process that we're all going through, and we're all in a learning phase."
Vick said he talked to Kelly in the aftermath of his comments. The coach was OK with Vick's comments and encouraged his quarterback to answer the media's questions honestly.
It might behoove both men if Kelly just suggest Vick stop talking altogether -- especially if Vick has to "clarify" everything he says. But then what would we write about?