But for millions of Americans, Vick remains best known as the football player who went to jail for abusing dogs. We were reminded of this Monday, when the bookstore chain Barnes & Noble announced it was cancelling a series of Vick book-signing appearances due to threats of violence made toward the Philadelphia Eagles quarterback.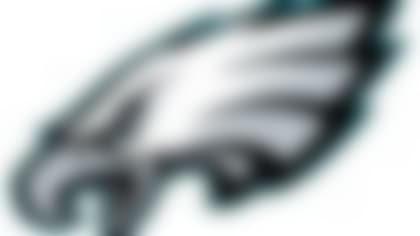 With the offseason under way, Around The League examines what's next for all 32 teams. Chris Wesseling covers the Eagles. **More ...**
Barnes & Noble pulled the plug on appearances in Atlanta, New Jersey and Pennsylvania, citing safety concerns.
"While we stand by Michael Vick's right to free speech and the retailers' right to free commerce, we cannot knowingly put anyone in harm's way, and therefore we must announce the cancellation of Mr. Vick's book-signing appearances," said Byron Williamson, president of Worthy Publishing (via PhillyMag.com). "We've been assured these threats of violence, which have been reported to the police, are being taken very seriously by local authorities."
A source told PhillyMag.com the situation with Barnes & Noble is part of recent uptick of violent threats against Vick and his family.
To Vick's credit, he appears to have turned his life around since concluding his 19-month prison sentence in 2009. He's done a considerable amount of community work, including outreach that's been out of the public eye. Still, recent events provide a reminder that he'll never completely shake the realities of his past.