The news that Michael Sam is poised to become the first openly gay man to enter an NFL locker room brought questions about how the University of Missouri defensive end would be welcomed by organizations.
On Monday, New York Giants co-owners John Mara and Steve Tisch released statements praising the 2014 NFL Draft prospect:
"I would just echo what the league and Zak DeOssie, one of our captains, have said in welcoming Michael into our league and supporting him as he attempts to achieve his dream of playing in the NFL," Mara said. "Our sport, our game, is the ultimate meritocracy. You earn your way with your ability. As Patrick Burke and Wade Davis constantly remind all of us, regardless of who you are, what your background is and what your personal or sexual orientation is, if you can play, you can play. Michael's announcement will not affect his position on our draft board."
Tisch expounded on comments he made Sunday night, praising Sam as a football player. He also said the way the Missouri football program displayed its support is a model for NFL teams.
"As I said last night, Michael Sam is a gifted athlete and a courageous man," he said. "I hope any NFL team would not hesitate to draft Michael if he is right for their team. Our game is the ultimate team game, and we often talk about how a team is a family. Regardless of where you are from, what your religious beliefs are, what your sexual orientation is, if you are good enough to be on the team, you are part of the family. How the University of Missouri and its football program embraced and supported Michael is a tremendous blueprint for all of us, but frankly, I think the lessons of our game also provide the same positive example."
"We're about winning," Kraft said, per the Boston Herald. "And anyone who can come in here and help us win, I personally don't care what their ethnic background is, their racial background, the gender preference. If they can help us win, and they're about team first, then I'm happy to have him here."
"If a player were gay and came into this locker room, it would be the most supportive system," he said. "He'd gain strength by being in here. And it wouldn't be divisive and he'd make friends for life and they could help him win."
Belichick later released a statement, saying the Patriots evaluate all players -- including Sam -- on "the totality of who they are and who can best contribute to our team and organization, regardless of the matters being discussed today."
"They all have strengths, they all have weaknesses and no two human beings are identical," Belichick said. "Our scouting staff has performed extensive work on Michael, both this season and going back throughout his career. That work will continue through the draft process this spring."
'Jerry Smith: A Football Life'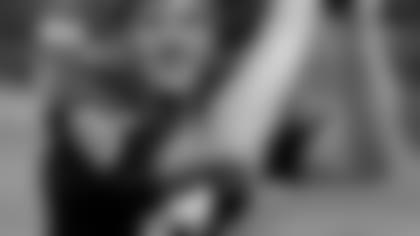 The life of gay Redskins tight end Jerry Smith will be chronicled when the special re-airs Wednesday at 9 p.m. and 12 a.m. ET.
"I applaud Michael Sam and wish him the very best as he continues the pursuit of his NFL dream," Broncos executive John Elway said Monday. " ... His announcement will have no effect on how we see him as a football player."
As the support continues to pour in from the high levels of NFL organizations, it makes it more of a reality that Sam will be judged for his play on the field rather than his sexual orientation.
In the latest "Around The League Podcast," the guys ponder the future in both Seattle and Denver and break down the teams who intrigue them most this offseason.