Here's an ugly fact for Clevelanders to ponder over their morning coffee: The Baltimore Ravens have won 11 consecutive over the Browns.
The last time Cleveland got the better of its rival -- way back on Nov. 18, 2007 -- magic man Derek Anderson guided the Browns past Kyle Boller.
"The Ravens aren't the Ravens of old," Haden told reporters Thursday, per The Plain Dealer. "They're still really good, a real talented team, a division opponent, but at the same time, our team is a whole different team. It's a different squad. We still haven't gotten over the hump, but there's no reason why we can't."
The past has provided plenty of reasons. The Browns are on their 20th quarterback since 1999, with 11 of those straw men starting since that 2007 victory.
The Ravens, meanwhile, have been one of the NFL's most consistent operations since the old Browns moved to Baltimore in 1996. From owner Steve Bisciotti to general manager Ozzie Newsome to coach John Harbaugh, the Ravens have constructed a model franchise.
Analyst picks: Awards, playoff teams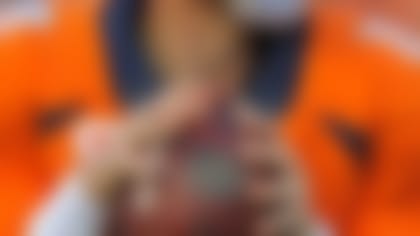 Is Peyton Manning on his way to a fifth MVP? Which teams will make the postseason? Our analysts provide predictions. **READ**
Haden couldn't care less about all that, saying "this team has only been 0-1 against them."
We like the fight, but until the Browns take care of business, it's just more talk, words and white noise from the shores of Lake Erie.
UPDATE: Predictably, Haden's words have made the rounds.
The Plain Dealer's Mary Kay Cabot reported that Ravens players received an email alert after Haden's soliloquy went viral, according to Ravens offensive tackle Michael Oher. A team spokesman said no alerts come from inside the organization, but Oher told reporters: "Everybody saw (Haden's comments)."