The premier pass rusher on the open market has found a new home.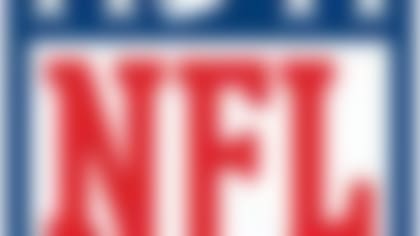 Follow all the developments on the NFL's open market with our up-to-the-minute tracking of 2014's free agents. **More ...**
The Tampa Bay Buccaneers were expected to lock up Michael Johnson as soon as Tuesday's free-agency window cracked open at 4 p.m. ET, a source informed of their plans told NFL Media Insider Ian Rapoport. The Bucs did just that, saying they had agreed to terms with Johnson, pending a physical.
The move comes as no surprise after Tampa's front office spent the weekend "pushing hard" to line up a Johnson signing, per the Chicago Tribune.
Lovie Smith has made it a priority to upgrade his defensive front with edge rushers who can chase down the quarterback. Around The League's No. 1 available end piled up just 3.5 sacks last season, but Johnson still generated plenty of disruption at the line of scrimmage while leading his position in batted passes and quarterback hurries. He's just one campaign removed from dialing up 11.5 takedowns in 2012.
Johnson also brings another high-octane run stuffer to Tampa, a unit that fell to 15th against the run last season after finishing first overall in 2013.
UPDATE: The Bucs aren't done adding defensive help, announcing Tuesday that they've agreed to terms with Clinton McDonald. The 6-foot-2, 297-pound tackle spent the past three seasons with the Seattle Seahawks and generated a career-high 5.5 sacks last season.
The team also agreed to terms with tight end Brandon Myers as competition for Tim Wright. It's hardly an exciting addition for Tampa's offense. Myers won't be mistaken for a No. 1 tight end.
In the latest edition of the "Around The League Podcast," the guys study the free agency picture with the help of NFL Media Insider Ian Rapoport.