Debate: Toughest shoes to fill?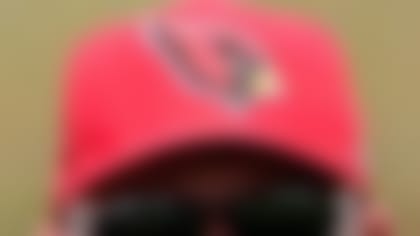 After managing just eight total receptions for 91 yards in his first seven games as a rookie, Floyd came on strong down the stretch with 4.1 catches and 52.3 yards per game under the unholy triumvirate of John Skelton, Ryan Lindley and Brian Hoyer at quarterback in the final nine contests. The highlight was an eight-catch, 166-yard torching of the San Francisco 49ers in the season finale.
As a big-play receiver and an outside threat down the sideline, Floyd is a natural fit for new coach Bruce Arians' vertical offense.
"I think he is a bright young star. He has to get better fundamentally," Arians said in February. "But he's physical, he's big, he's active. I loved him coming out."
It's a shame the Cardinals are in the NFL's toughest division. They have the talent to be a playoff sleeper otherwise.