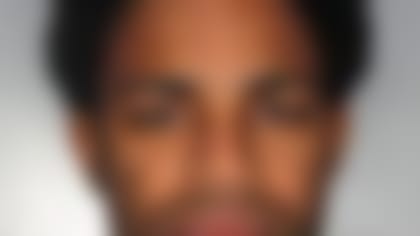 "When the guy hit me, he hit me all in the face," Crabtree said. "I'm not tripping. I'm not one to whine about nothing, but he hit me all in the face and I couldn't really see after he hit me."
Eisen slowed Crabtree down. The receiver lost his vision?
"They hit me, I really couldn't see," Crabtree said. "... Then it just came back. It's not concussion-like. When you get hit in football, it's going to feel like you can't see. It's going to feel intense. But it snapped back. It happens all the time in football."
Crabtree said his sight was back before he took another snap. He didn't have any complaints about the non-call on fourth down, but he said that a flag was warranted on second down. Crabtree pointed out there was more contact on the second-down play than on the key pass-interference call against 49ers cornerback Carlos Rogers on Anquan Boldin, which occurred earlier in the fourth quarter.
(For what it's worth: Crabtree probably is right. But there were a lot of plays with a lot of contact that weren't called in this game.)
There was a ton of great stuff from Crabtree in the interview, including a conversation on the divided locker room after backup quarterback Colin Kaepernick's ascension to starter following Alex Smith's concussion to Crabtree's belief that the 49ers should have run the ball late in the Super Bowl.
But one moment stuck with me the most: Crabtree's feelings about being on the wrong side of history.
"You know how it is, man," Crabtree said. "You feel sad. It's like, man, no more plays left in the game. It's the Super Bowl. Rather than being on the other side, catching the game-winner and ready to do everything. Pop champagne in locker room, do all that that you do (after) the Super Bowl.
"Unfortunately, I was on the other end of it. It ain't nothing but motivation to come back next year and do my thing."