CULVER CITY, Calif. -- Michael Bennett is laying on a black couch as I enter the room. The Seattle Seahawks' defensive lineman remains this way after I sit in a chair and begin to ask him questions.
I am not a psychiatrist, though for a brief moment I imagine what it would be like to get paid $300 an hour to listen to strangers talk about their fear of clowns.
Bennett is on his back because this the kind of stuff a Bennett does. Both Michael and his brother, Chicago Bears tight end Martellus, approach life from a different angle than most of their contemporaries.
I first spoke with Michael at Super Bowl Media Day, where he elaborated on why his sack dance was like "two angels dancing while chocolate is coming from the heavens." Later that week on Radio Row, Martellus explained to me that his brother's rise to prominence was "kind of like when you find out about a new band but the band's not really new. They've been making great music for a long time."
It was a well-put sentiment, and it came while Martellus was wearing black leather gloves and sweatpants. Which is all just necessary background in illustrating that the Bennetts are interesting humans who say intriguing things.
Now Michael is telling me about the future of the Seahawks. A team, it should be mentioned, he's not contractually tied to beyond the 2013 season. Bennett said he was unaware of the NFL Media report that he will re-sign with Seattle, but he certainly didn't sound like a guy preparing to bolt. If the money is right, why would he want to leave a potentially historic defense?
"We have the right to view ourselves as one of the best to play of all time," he said. "... And I think that us having people talk about in that same light is expected and we're not ashamed of it. We're not going to shy away from it. It's right there. Success is right there, so why not take it and want to be the best ever?"
Disemboweling a record-setting Denver Broncos offense on the Super Bowl stage certainly helps Seattle's "best ever" case.
"It's such a monumental moment to play against a guy like Peyton Manning and that offense which was statistically probably the greatest offense since the Patriots with Randy Moss and Tom Brady playing together," he said. "It's special because for us to go out there and stop that type of offense and everybody not expecting us to do it was just amazing."
The Seahawks are well positioned for a monster run. Pete Carroll made his statement of intent at the Seahawks' victory parade in Seattle, telling a stadium full of fans, "We're just getting warmed up. You know what I'm talking about."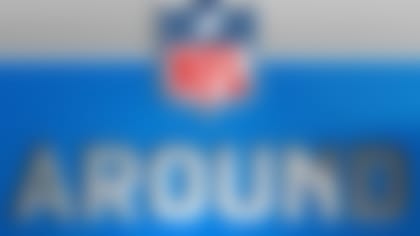 Carroll, of course, was referring to a repeat and the potential of Seattle becoming the NFL's next dynasty. I read Carroll's quote back to Bennett.
"It's something special, man," Bennett said. "Pete, the way he strategically does this. You see the way he took USC and made that team a dynasty, and this team can be like that because the way the salary cap is structured. There are a lot of guys who aren't up for money and are playing at a high level right now. So this team is definitely a team that can be a dynasty."