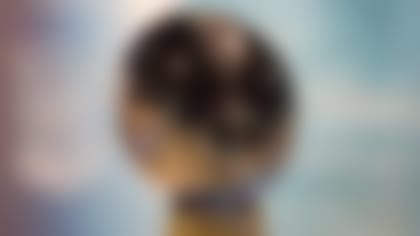 Who will lift the Lombardi Trophy on Feb. 3 in New Orleans? NFL.com and NFL Network analyts make their Super Bowl picks. More ...
Owner Stephen Ross said, via The Palm Beach Post, the organization will reveal a different logo before the draft April 25-27.
"We're looking at it, finalizing it, but I'm excited," Ross said during a news conference Monday. "It's time for an upgrade."
Several versions of the logo have been leaked. The latest features a streamlined Dolphin without the signature helmet.
We're usually against teams messing with their classic logos, but a little update wouldn't be the worst thing in this case. Something about that helmet-wearing dolphin just always seemed odd to me.