Sean Renfree has flown under the radar ahead of this month's NFL draft, but NFL Network's Mike Mayock believes the Duke quarterback looms as a diamond-in-the-rough option for one passer-needy team.
"Find a spot (for him)," Mayock told NFL Network's "Path to the Draft" on Tuesday. "I mean, in this entire group of quarterbacks this year, by far (Renfree) throws with more anticipation and timing than anybody else. Now, part of the reason is, at best, he has an average arm, so throughout his life he's had to learn to get rid of the football more quickly, anticipate more quickly. I think he's quicker mentally."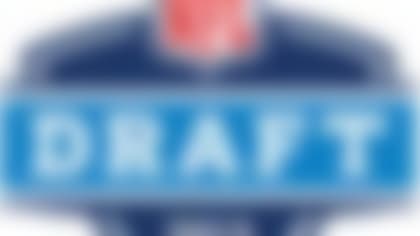 With the draft right around the corner, NFL.com ranks the top prospects available at every position on offense and defense. More ...
Mayock fell in love with Renfree's tape of the Clemson game from last season and dialed up Duke coach David Cutcliffe, who told him, "Look, I don't say this lightly: He's got the work ethic and passion of a Peyton Manning."
The 6-foot-3 Renfree is expected to make a full recovery from the torn right pectoral muscle he suffered in December, but the injury remains a concern. So does Renfree's less-than-powerful arm, but Mayock said Tuesday, "forget the arm strength" and take a look at the total package.
"Worst case, he's going to push the starting quarterback, just because this kid watches so much tape and cares so much," Mayock said. "Worst-case scenario, you get a quality backup and, who knows, down the road he might surprise us all."