But just for fun, I took a spin through the depth charts of each NFL team, looking for a potential trade partner. I came up with three possibilities and one darkhorse.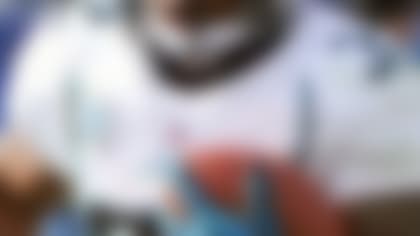 Maurice Jones-Drew has hinted to being open to a trade out of Jacksonville, but Gregg Rosenthal says don't expect the RB to be heading anywhere. More ...
We all know the Jets have no shame in their quest for back-page domination, and perhaps they could package Tim Tebow in a deal that would return him to Florida where he belongs. Strategically, there's some logic here as well. Rex Ryan wants to go back to the halcyon days of "ground and pound." The punishing Jones-Drew fits the role better than Shonn Greene or anyone else on the team's sorry RB depth chart.
Concussion issues have landed Jahvid Best on the physically unable to perform (PUP) list with no guarantees of a return. This means Kevin Smith is the top dog on the depth chart, at least until Mikel LeShoure returns from suspension in Week 3. The Lions have bigger problems on the other side of the ball, but MJD could be a tempting cure-all in the backfield.
Like Woody Johnson in New York, we know Daniel Snyder isn't afraid to make a big splash. Washington also has a track record here, once trading for running back Clinton Portis, then giving him a fat contract extension. But would Mike Shanahan be interested in giving one back the rock 25 times every Sunday? I have my doubts.