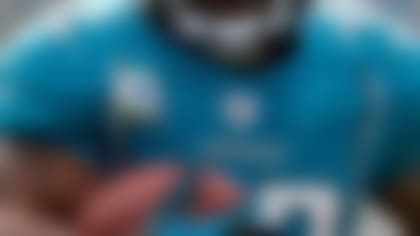 Jones-Drew's agent Adisa Bakari fired back through the media that Jones-Drew was unhappy, but those words have already started to soften.
Steve Wyche spoke with Bakari and pointed out on "NFL AM" that Jones-Drew is "also open to bridging what is becoming a more fractured relationship" that has occurred because of Khan's comments.
Jones-Drew doesn't really have a choice. He is under contract for two more years for good money and he doesn't really want to sit out. He knows the Jaguars won't trade him. All he's asking for is for the Jaguars to reach out to him privately and try to smooth things over. Bakari is looking for a clean way to get his client back to work.