The veteran movement in Oakland marches on.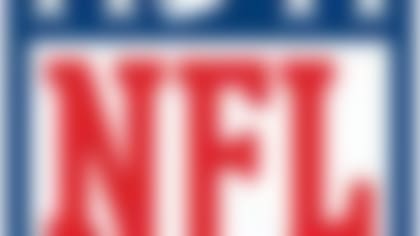 Follow all the developments on the NFL's open market with our up-to-the-minute tracking of 2014's free agents. More...
"It's just exciting to see the moves (Oakland) made looking from afar, and now to be a part of it is just something you can't dream of," Jones-Drew said on "NFL Total Access." The interview will air in its entirety on NFL Network on Friday at 8 p.m. ET.
NFL Media Insider Ian Rapoport reported Thursday that Jones-Drew was visiting with general manager Reggie McKenzie and his hometown team with contract talks moving at a rapid pace.
"I didn't have an offseason to prepare for the NFL and I had three weeks to try and get in the best shape possible to play a full season," Jones-Drew added. "It was tough, and you saw how that came out. ... I plan to be back to my old self or even better."
With the acquisitions of Matt Schaub, Justin Tuck and Donald Penn, many of McKenzie's moves have infused Oakland's talent-laden roster with accomplished players on the downside of their careers in an attempt to contend in the competitive AFC West.
"We want to thank Maurice Jones-Drew for all of his contributions to the Jacksonville Jaguars the past eight years, the statement read. "Maurice's toughness, determination and competitive spirit on the field served as a great example to all of his teammates. Maurice has been one of the great Jaguars and he holds several team records for touchdowns that will remain for a long time. His place in Jaguars history is firmly established and we look forward to honoring him in Jacksonville at the appropriate time in the future."
"Of equal importance, Maurice was a great ambassador in the community and his foundation played a major role in making our city a better place for children. On behalf of the entire Jaguars organization, we wish him the best of luck in Oakland."
The latest "Around The League Podcast" offers a full recap of the NFL Annual Meeting in Orlando, then proposes player moves that won't happen (but probably should).