If Jones-Drew is expendable, his camp believes that gives them permission to seek a trade. But the running back's trade value isn't clear, because the new team would have to offer him a new contract, as well.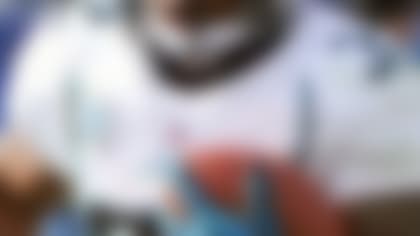 Maurice Jones-Drew has hinted to being open to a trade out of Jacksonville, but Gregg Rosenthal says don't expect the RB to be heading anywhere. **More ...**
Earlier today, Khan reiterated once again that he won't back down to Jones-Drew's desires for a new contract with two years remaining on his current deal. "Train is leaving the station," Khan said, "Run, get on it." Earlier in the week, Khan told Yahoo! Sports about his absence, "Believe me, it's not a great concern."
That hasn't sat well with Jones-Drew or his camp. Jones-Drew has held out all offseason, hoping to negotiate a third contract. He is owed roughly $4.45 million this season and $4.95 million next season.
Khan's comments seem to violate what Jones-Drew's camp calls the unwritten rule of keeping contract negotiations in-house. Interestingly, Jones-Drew and general manager Gene Smith speak regularly, and they did so Monday night. But publicly, Khan has sent another message.
Jones-Drew has saved his money, a source close to him said, which means he doesn't have to show up for financial reasons. In fact, DirecTV will come out with a feature tomorrow that has Jones-Drew talking via Skype with fantasy football fans. He is being compensated for it.
Jones-Drew gained 1,606 yards last season with a career-high eight touchdowns. This preseason, though, Rashad Jennings has impressed as his replacement.