2013 NFL Draft: Team needs Our analysts examine each team's game plan entering the NFL draft, identifying biggest needs, potential fits and more. **More ...**
The sooner the contract gets done, the less the Lions have to worry about Matt Ryan and Aaron Rodgers driving up the cost of quarterbacks, the way Joe Flacco already has with his six-year contract worth more than $120 million.
"I want talent around me," Stafford said. "There's opportunity everywhere in the league; you see guys breaking records with how much (money) they are making. You want fair market value, but I don't care about breaking records so much.
"I want to break records on the field. I want to win games, and I want as many good players around me as I possibly can."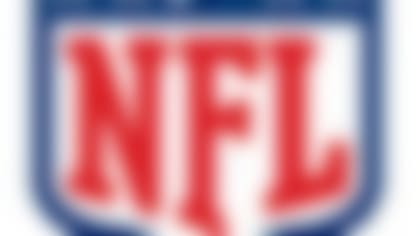 NFL free agency is under way. Follow all of the latest rumors and signings in our free-agent tracker. More...
Stafford said he doesn't want this to be a distraction to the Lions and has dedicated himself to staying in Detroit this offseason for the first time. The Lions' brass has to be happy about that, with the 2013 season probably being a hot-seat year for general manager Martin Mayhew and coach Jim Schwartz.
The Lions have one winning season and one playoff appearance in the four years under Mayhew and Schwartz. The Lions were active in free agency adding running back Reggie Bush, safety Glover Quin and defensive end Jason Jones, and there's a sense of urgency. The 2013 season will be a failure without a trip to the playoffs.