Manish Mehta of the New York Daily News reported that the untested Matt Simms -- son of New York Giants legend Phil Simms -- took snaps with the third team during Thursday's practice. McElroy toiled with the No. 4s, duplicating the pecking order witnessed in last week's open session.
Instant Debate: Summer headliners?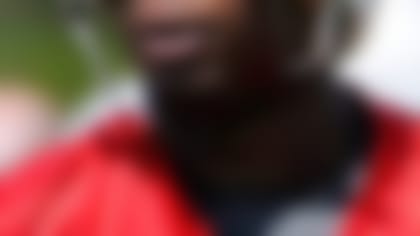 Geno Smith, rookie starter? Exactly 100 days from kickoff, our experts predict bold moves that'll occur before play begins. **More ...**
Sanchez mainly played with the first-teamers during practice and delivered a string of sharp, short-range throws, according to Mehta. Smith directed the second wave, but he also faced the starters for a handful of plays.
Back to McElroy: It's too early to read into his snap count, but his tumble comes as a surprise. On paper, McElroy's a strong fit for offensive coordinator Marty Mornhinweg's West Coast attack. He's an intelligent young passer who wasn't cowed by the spotlight last season. If he slips off the Jets' roster, he'll land on his feet.