Titans quarterback Matt Hasselbeck wants to remain in Tennessee next season, but knows he will have to take a pay cut.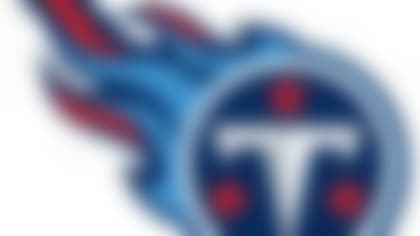 The 37-year-old veteran told The Tennessean on Thursday that his agent and the Titans are in discussions about restructuring his contract, but realizes that if they can't get a deal worked out, he could be cut.
"I believe in what we're doing" he said. "I believe in (general manager) Ruston Webster and (coach) Mike Munchak. I believe in my teammates like Jake (Locker)," Hasselbeck said. "But ... anything can happen. Surprises come. We'll see. I don't know. Some of it is out of my hands, and some of it is in my hands."
Hasselbeck played in eight games last season and is scheduled to make $5.5 million in base salary. With Locker the full-time starter, the Titans can't afford to pay the 14-year veteran that kind of money as a backup.
Even with the scarcity in the quarterback market, at his age, with former injury concerns and shaky play last season, there wouldn't be much of a market -- at least not as a starter -- for Hasselbeck's services. Tennessee is still the best place for him, where he can continue tutoring Locker through his growing pains.