In the hours after he learned he'd begin the 2012 season as a backup, Tennessee Titans quarterback Matt Hasselbeck didn't sound like a guy ready to downshift into the "cagey veteran sage" role at age 36.
Instant Debate: Youth movement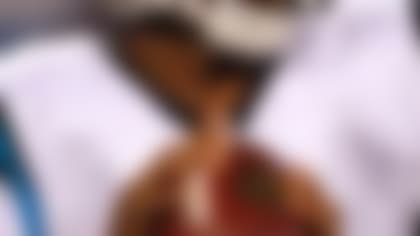 The first five quarterbacks taken in the 2011 draft will start in Week 1. Who will win the most games? Let's debate! **More ...**
"As hard as it was for me to hear that, I'm also excited for Jake," Hasselbeck said. "It's a great opportunity for him. I'll help and support him any way that I can, and I'll be happy to do it.
"If the team needs me to play this year, I'll be ready to go, and be ready to play well, be ready to play like a starter," he said. "I'll prepare that way."
"He's a great guy, one of the best guys I know," Locker said. "It wasn't awkward, it wasn't tough. He's very supportive, very encouraging to me. That shouldn't surprise anybody.
"He's excited for me, and he'll do everything he can to help me."
Locker was a favorite to win the job, despite two preseason games that left more questions than answers. But Hasselbeck underwhelmed as well, making this a relatively easy decision for Titans coach Mike Munchak.