The Oakland Raiders are deep into a rebuilding project, with general manager Reggie McKenzie still in the process of erasing the fiscal and roster mismanagement enacted by the prior regime.
Still, Flynn spoke enthusiastically at his introductory news conference Tuesday. Flynn is fine with rebuilding, as long as he's on a team that sees him as part of the plan.
"It's something that fires me up," Flynn said. "It's something that really makes me ready to get here because I want to be part of something special, and I really think that's a big possibility here; building something special, building a winning environment and building a really good organization."
Flynn said he didn't feel blindsided at all by the events of last season, when he signed a multiyear contract with the Seattle Seahawks then lost the starting quarterback job to rookie Russell Wilson. He was traded Monday to the Raiders for a pair of draft picks.
Instant Debate: Franchise Flynn?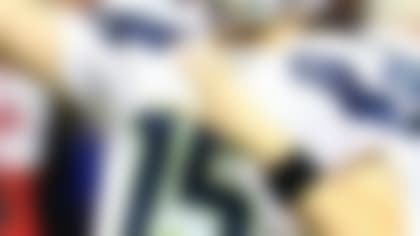 "What happened this year in Seattle, I feel like it made me a better person, a better player," he said. "It's gotten me more excited about another opportunity."
During a conference call Monday, Raiders coach Dennis Allen made it sound like Flynn was in a great position to be the Raiders' starter. The $6.5 million in guaranteed money coming Flynn's way in 2013 serves as another indicator.
Flynn might not be joining a Super Bowl contender, but he's about to become a starting quarterback in the NFL. That's reason enough to be excited.