Jason Cole of Yahoo! Sports reported the fourth-year starting quarterback is "losing confidence from players and many others in the organization." If Kansas City had someone more intriguing than Brady Quinn at the No. 2 spot, Cassel would be destined for the bench, according to Cole.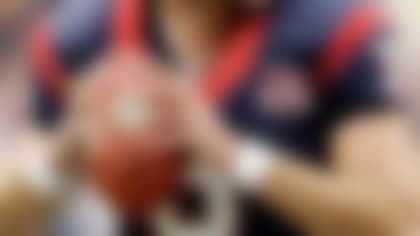 "Look, there's a big reason why they went after Peyton Manning as hard as they did this offseason," Cole was told by a source with knowledge of Chiefs president Scott Pioli's thinking. "What you're seeing from Cassel is pretty much what was expected. He's a really nice backup, not a starter."
Chants for Quinn and third-string sensation Ricky Stanzi bubbled up at Arrowhead Stadium on Sunday during the Chiefs' 37-20 loss to the San Diego Chargers, but a switch at quarterback would require Pioli to admit defeat after years of insisting Cassel, his personal pick under center, had the goods. Cassel's 19-24 record has frustrated fans, as have his struggles against some of the league's weaker defenses this season.
Cassel littered the field with three interceptions in Sunday's loss, but Chiefs coach Romeo Crennel isn't budging.
"I could have taken (running back Jamaal) Charles out because of his struggles and his problems, but he's also the one who can run for a touchdown," Crennel said. "(Those are) some of the decisions a head coach has to make and you have to go with your gut feeling, and what you know about your team and then move forward with it."
What Crennel also knows about his team is that inserting Quinn into the starting role won't solve a larger problem in Kansas City. With young talent on both sides of the ball, the Chiefs were an enticing pick in the AFC West before the season. Finding out you don't have a quarterback, however, tugs the entire operation back to square one.