The best of them might have been a revelation that he wanted to "kill" Pro Football Hall of Famer Warren Sapp during one game in Minnesota.
"And he wanted to kill me," Birk added. "That's the great thing about football. You go out there and try to kill each other for three hours, then after the game, it's, 'Stay healthy, have a great season, love you.' You hug, and you're best friends. I see Warren today, we laugh, we're great."
"I will miss playing with Joe. Special guy," Birk said. "I really admire him, how he goes about his business. He doesn't get full of himself, doesn't buy into the hype, doesn't make the game too big. I wish I was that level-headed."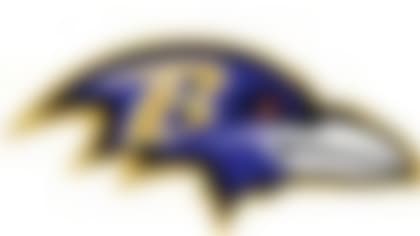 Around The League examines what's next for the NFL's 32 teams in 2013. Gregg Rosenthal covers the Ravens. **More ...**
Birk acknowledges he'll have a hard time matching the fulfillment that playing in the NFL gave him.
"Like, what can we do so we can celebrate like that again?" Birk asked. "Can we cure cancer or something? We have to find a way to feel that way again, and there just aren't many things you can do to have that kind of joy. But you want to find it again."