NEW YORK -- Former Indianapolis Colts wide receiver Marvin Harrison and coach Tony Dungy noticeably were absent on the Pro Football Hall of Fame's class of 2014 list released during Saturday's "NFL Honors" Awards ceremony.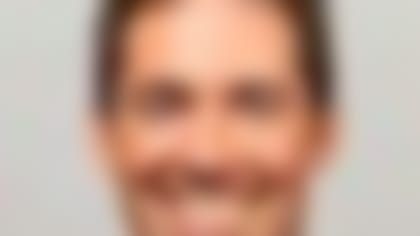 Andre Reed finally got a ticket to Canton, but Charles Haley remains on the outside looking in. Elliot Harrison examines. **READ**
Quite simply, Harrison was snubbed.
The eight-time Pro Bowl pick ranks third in career receptions, seventh in receiving yards and fifth in receiving touchdowns. His figure of 5.8 catches per game is the best among all players who are no longer active.
Over a dominant eight-year stretch from 1999 to 2006 when he rivaled Randy Moss and Terrell Owens as the best wide receiver in the game, Harrison averaged 103 receptions, 1,402 yards and 13 touchdowns per season.
For consistency, durability and high-end production, only Jerry Rice and Don Hutson can match that sustained excellence over nearly a decade.
Even if voters credit Peyton Manning for an irregular portion of Harrison's success, his numbers merit a first-ballot Hall of Fame selection as one of the most accomplished receivers in NFL history.
"I'll always be indebted to what he did for me," Manning said this week. "I leaned on Marvin a lot my entire career. I sure hope he gets that call this Saturday. He deserves it."
We suspect Harrison was left off quite a few ballots due to speculation that he was involved in a 2008 shooting in Philadelphia. He has never been questioned by homicide detectives in the killing.
The Pro Football Hall of Fame requires its selection committee to use "football-only criteria" in weighing a player's case for election. Sportswriters can't resist the temptation, however, to legislate their own version of morality.
Dungy should have plenty of support after helping to turn the Buccaneers around and winning five consecutive division titles with the Colts. He likely will find his way to Canton eventually, but selectors often favor players over coaches and contributors.
In addition to Harrison and Dungy, the other players to miss the cut are pass rushers Charles Haley and Kevin Greene, running back Jerome Bettis, wide receiver Tim Brown, safety John Lynch, guard Will Shields, kicker Morten Andersen and owner Eddie DeBartolo Jr.