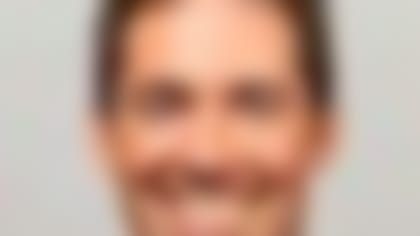 Andre Reed finally got in on the ninth attempt, but Charles Haley remains on the outside looking in. Elliot Harrison examines the Class of '14. **READ**
We find it a little ridiculous. Andre Reed had to wait a long time to get in, but there is no cogent argument that can be made for him having a comparable career to Marvin Harrison. Tampa Bay Buccaneers linebacker Derrick Brooks made it on his first ballot, and deserves to.
But no one in the mid 2000s would have told you that Brooks was having a better overall career compared to Harrison.
"Not disappointed," Marvin Harrison told The Indianapolis Star. "The thing is, not once did I psych myself up about being a member of the Pro Football Hall of Fame.
"It definitely would have been a great honor, but I'm more happy for the guys who made it. It was well-deserved."
Harrison praised Reed for his career.
"Andre Reed made it and any time a fellow receiver can get in the Hall of Fame, that's great," Harrison said. "I'm biased for wide receivers. I'm happy Andre Reed got in."
Like Michael Strahan, we suspect Harrison will just wind up waiting one extra year before enshrinement. Harrison's former coach Tony Dungy's path to Canton is less certain.
"It is an honor just to be considered," Dungy said in a text message to The Indianapolis Star. "I'm excited and proud of Derrick Brooks and the rest of the class.
"When Marvin Harrison is not selected, it tells you the caliber of this class. I want to say congratulations to the guys who were selected."