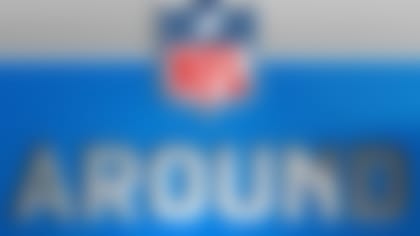 The Around The League team hits all the NFL's hottest topics in its award-winning podcast. Join the conversation. Listen
Coach Mike Tomlin has high hopes for Wheaton despite a disappointing rookie season hampered by a pair of broken fingers that ultimately required surgery.
"It's tough to play wide receiver with broken fingers," Tomlin said last week, via the Pittsburgh Post-Gazette. "I look forward to him taking a significant step for us. I know that we need him to."
Even with a tall wide receiver high on Pittsburgh's 2014 NFL Draft wish list, Wheaton remains a breakout candidate in Todd Haley's offense.