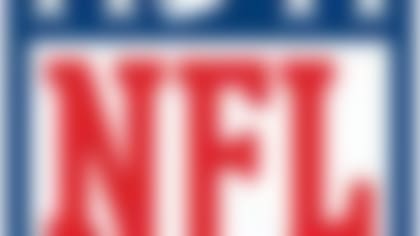 Follow all the developments on the NFL's open market with our up-to-the-minute tracking of 2014's free agents. **More ...**
It's a move that comes as no surprise with Gang Green signing free-agent Michael Vick on Friday to compete with second-year passer Geno Smith, who started all 16 games for the Jets as a rookie last season.
General manager John Idzik had been tight-lipped about Sanchez's fate for 2014, but the quarterback's outrageous $9 million salary and $2 million roster bonus -- due Monday -- made keeping him an impossibility. Even with the team unsold on Smith's future, Sanchez, the former first-round draft pick, was due for a fresh start.
His arc in New York formed a tumultous string of highs and lows that spanned 62 starts over four years before injury derailed his fifth.
Sanchez gained favor as a rookie in 2009, tugging Rex Ryan's scrappy, run-oriented squad as far as the AFC title game. He pulled the same trick in his sophomore outing, guiding New York to an 11-win regular season and a return trip to the AFC championship. But the postseason has remained elusive ever since for the 27-year-old signal-caller.
Coming off labrum surgery and back-to-back seasons plagued by turnovers, Sanchez isn't going to earn starter's money at this stage of his career.
He hits the open market as an attractive backup, however, with more than a few teams willing to take a chance on a former playoff passer. One logical landing spot? The St. Louis Rams, with coordinator Brian Schottenheimer -- Sanchez's old coach -- overseeing a quarterback room that just lost Kellen Clemens behind starter Sam Bradford.