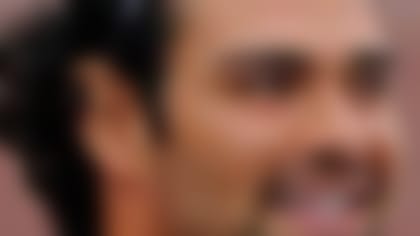 Sanchez would be the clear-cut backup in Philly behind 2013's surprise breakout star Nick Foles. Sanchez likely would be the No. 2, with fellow USC alum Matt Barkley holding the clipboard.
It's a great fall from grace for the No. 5 overall pick in the 2009 NFL Draft. Sanchez started in all but two games for Gang Green in his first four seasons, but after a terrible 2012 when he threw five more picks than touchdowns, the Jets drafted Geno Smith in the second round. Sanchez and Smith competed for the starting job in training camp last season, but Sanchez tore his labrum and made the decision for the team.
Now, Sanchez has a chance to learn from QB guru Chip Kelly with an eye on reclaiming a starting job somewhere else down the line.
The latest "Around The League Podcast" offers a full recap of the NFL Annual Meeting in Orlando, then proposes player moves that won't happen (but probably should).