Mark Sanchez's latest alleged "butt" video doesn't make him a bad guy. There's nothing wrong with a late night of listening to mediocre dance music while sharing the company of attractive area socialites with a penchant for e-cigarettes.
Brooks: A return to chaos
Entering a make-or-break season, Rex Ryan is restoring a blitz-happy plan. Bucky Brooks examines the Jets' defense. **More ...**
Still, it exhibited poor judgment by the New York Jets quarterback, who should know better than to have anyone take video of him in a possibly inebriated, definitely pants-less state.
Now a former teammate is saying he saved Sanchez from more Internet infamy earlier in his career. Erik Ainge, a backup quarterback with the Jets from 2008 to 2010, claims he once destroyed a cell phone after a woman used it to take a photo of Sanchez streaking in his condo following a Jets win in 2009.
"There were numerous times when things would happen, when things would go down, articles of clothing would be removed," Ainge told Metro. "Mark is goofy. He played truth or dare. He was kind of awkward around girls, so he needed other people around him to help him out. I was good at that -- there were other guys who were good with that. So we'd help him out and talk him through his awkwardness. It happened to him with the 17-year-old who said she wasn't 17. Now the butt video and there's been several other issues just like that, but he's always had wingmen."
Ainge believes Sanchez allows people to take advantage of him.
Instant Debate: Summer headliners?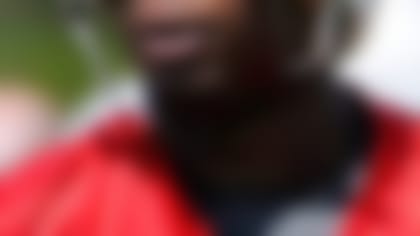 Geno Smith, rookie starter? Exactly 100 days from kickoff, our experts predict bold moves that'll occur before play begins. **More ...**
"He's been a target in college and now he's a target in the NFL," said Ainge, who now hosts a radio show in Tennessee. "Now it's become a thing to try and catch Mark doing something stupid. He's never breaking the law. Look at Aaron Hernandez. Mark Sanchez is child's play in the NFL, as far as off-the-field stuff.
"I'd know as good as anybody -- what Mark does off the field is child's play. He's dumb about it. He's stupid while being stupid. You have to be smart while being stupid, and he's dumb while being dumb. Look at the butt video. He needs someone he trusts there when Mark wants to go streaking through his own condo."
Ainge has had his own -- far more serious -- challenges in life, which should be considered here. But there's no denying Sanchez needs to be smarter.