Pettine's creative methods, including a dizzying array of blitzes, certainly seem to be paying off. The defensive coordinator's message, on the other hand, might be raising a few antennas in NFL Commissioner Roger Goodell's office.
Instant Debate: The pressure is on ...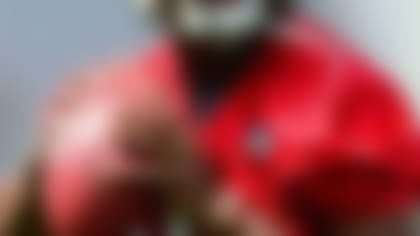 Which rookie faces the most daunting spotlight in 2013? Our analysts debate, with Jets QB Geno Smith topping the list. **More ...**
It's hardly a radical philosophy. The nature of the game lends itself to a more aggressive and even belligerent approach on defense. The phrasing pails in comparison to the colorful epithets used by the NFL martinets of a half-century ago.
The simple truth is that defensive coaches are dealing with an altered landscape since the New Orleans Saints' bounty scandal. One doesn't have to stretch far to note the similarities between Pettine's "Kill 'em or hurt 'em" message and former Saints coordinator Greg Williams' "Kill the head and the body will die" dictum.
We don't expect Goodell to take action against Pettine. But the Bills' coaching staff might be asked to tone it down in an era where health and safety have become the prime directive.