There has been lot of attention on the San Diego Chargers' selection of linebacker Manti Te'o, but not a lot has been written about Te'o's projected role. General manager Tom Telesco expounded on how the Chargers plan to use Te'o in a conference call with season-ticket holders Wednesday.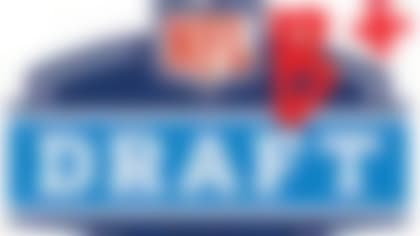 The draft is finally behind us. How did everybody do? Bucky Brooks breaks out the red pen and grades all 32 teams by division. More ...
While noting Te'o has to earn snaps, the expectation is that he will start at inside linebacker next to Donald Butler. That's no surprise, and Telesco indicates that the Chargers see the two inside linebacker spots as interchangeable. Whether Te'o plays on third downs -- in San Diego's sub-packages -- remains to be seen.
"He has the capability of being a three-down linebacker in this league; we'll see if that takes place this year," Telesco said. "Third down is a very complicated down. So we'll see how that plays out. If it's this year, it's this year. If it's next year, it's next year."
Telesco lauded Te'o's football IQ and noted that he handled third downs well at Notre Dame, with an "innate" ability to recognize routes and pass off receivers. But there's clearly a concern about his athleticism and transition on third downs at the pro level.
The Chargers expect Te'o to start and make an immediate impact on early downs, but he might be a part-time player as a rookie unless he proves he can handle a role in coverage.