Harbaugh isn't alone in his disappointment. Asked by NFL.com's Kimberly Jones if anyone at the combine was impressed by Te'o's workout, one head coach replied, "How could you be?"
Another head coach expressed skepticism about Te'o's athleticism before the linebackers even worked out Monday. "I worry about Notre Dame guys," said the coach. "Are they as athletic as they need to be? How does he stack up (with other linebackers)?"
2013 Pro Days Schedule By Date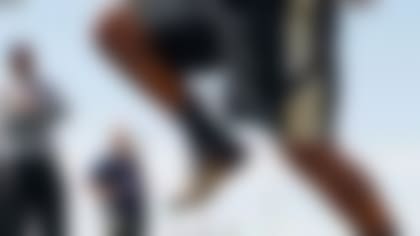 Between the combine and the draft, prospects work out for scouts at individual pro days at their respective schools. Full schedule.
"I don't want him," one veteran scout told Tucker. "Leadership is one of his big positives but he won't have that now because guys in the locker room are going to really be hard on him ... He'll be a target. He's going to have to play lights out for a while to gain that back."
All it takes for Te'o to go off the draft board in the first round is one team that believes he's capable of making an instant impact. He shouldn't get his hopes up. A third head coach told Jones, "He's just not the rare athlete. It's not worth it."