San Diego Chargers second-round draft pick Manti Te'o might never live down the "catfish" scheme involving fake girlfriend Lennay Kekua, but he's at least rolling with the punches.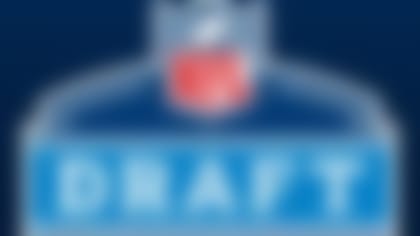 Maxim magazine took a tongue-in-cheek shot at the former Notre Dame linebacker last week, ranking Manti Te'o's fake girlfriend No. 69 in their annual "Hot 100" list. Maxim took the joke one step further earlier this week, inviting Te'o to the Hollywood party celebrating the list. To Te'o's credit, he didn't pass up the opportunity.
Maxim's editor-in-chief, Dan Bova, said he was "pleasantly surprised" that Te'o made an appearance.
"It seems like he has a good sense of humor about the whole thing," Bova said, via Yahoo! Sports, "which I think is the best way to handle a situation like that."
When Bova thanked Te'o for attending the party, the linebacker flashed a smile and replied, "Are you kidding me? This is great."
As long as Te'o is able to keep laughing it off, the fake girlfriend shouldn't be a major issue in the locker room.