Why Liuget and Reyes are on the list
Most of the Chargers' depth chart doesn't exactly leap off the page. On a team full of question marks, the Chargers' young defensive ends stand apart. Corey Liuget and Kendall Reyes have a chance to be special.
New Chargers coach Mike McCoy's first great decision in the big chair was retaining defensive coordinator John Pagano from Norv Turner's staff. The creative brother of Indianapolis Colts coach Chuck Pagano, John did a nice job developing his young players, and it starts with putting them in positions to succeed. Liuget and Reyes are 3-4 defensive ends, not typically a position that gets attention. But Pagano does a nice job mixing up his formations and running stunts, which result in pass-rush opportunities.
Liuget and Reyes are capable of playing as defensive tackles in a four-man front. They both weigh 300 pounds but have the pass-rush skills of players much smaller. Liuget recorded seven sacks, six quarterback hits and 20 hurries in his second season, according to ProFootballFocus.com. He added 11 tackles for loss. Reyes piled up 5.5 sacks, seven QB hits and 20 hurries as a rookie. Those are huge numbers, considering Reyes barely played half of San Diego's defensive snaps.
Watching the two players on NFL Game Rewind, their strength stood out. Both players often overwhelmed opposing guards with their power, quickly pushing the pocket.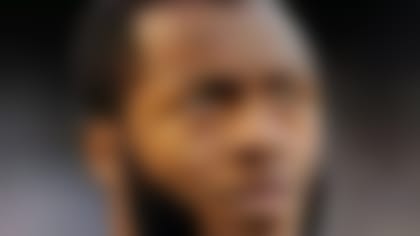 Reyes, a 2012 second-round draft pick out of UConn, must prove he has staying power. All of his sacks came in two games, with two coming against Broncos guard Manny Ramirez and 3.5 more coming against Jets quarterback Greg McElroy. (Rex Ryan still is yelling at McElroy to just get rid of the ball.) Despite Reyes' strength, he doesn't defend the run very well. He was pushed out of plays too often and was sometimes overaggressive.
Liuget is a far more complete player than Reyes after his two seasons. He reads plays well and has a nose for the ball. He's equally strong against the pass and run. Liuget's biggest obstacle will be the position that he plays and the double teams he will command moving forward. Liuget will open up opportunities for nose tackle Cam Thomas, Reyes and the Chargers' linebackers.
One of my favorite traits about Liuget: His closing speed. He doesn't give up on plays and often can be seen scampering after receivers he has no business chasing. We present a 300-pound man tackling Jacoby Jones 12 yards down the field:
Liuget and Reyes are at different stages of their development. Liuget already has made the leap to a high-quality starter who could have been considered for a Pro Bowl last season. He can take the next step to become the unquestioned best player on his defense over Eric Weddle and one of the best young defenders in the AFC.
Reyes is trying to get to Liuget's level from 2012. Reyes' quest includes handling more snaps and defending the run better.
The Chargers' defense will go as these two potential stars go. If Liuget and Reyes live up to their potential, San Diego will be very difficult to handle.