Why Gordon is on the list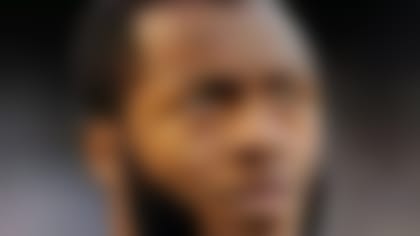 The star-crossed Browns finally might be on to something with Josh Gordon, the organization's first genuine deep threat in decades.
Snatched up in last year's supplemental draft, Gordon's raw skills popped off the screen as a rookie.
A rangy, 6-foot-4 burner with 4.52 speed, Gordon can be mistaken for a one-trick pony: a deep threat and nothing else. But after watching his tape from last season, I'd argue Gordon has the tools to be a multidimensional, every-down receiver. Without the benefit of a full training camp in 2012 -- and saddled by Pat Shurmur's clunky offensive scheme -- Gordon still led the Browns in receiving yards (805), touchdowns (5), first downs (40) and targets (96).
Game after game, Gordon's soft hands were on display. His one-handed grab against the Cincinnati Bengals in Week 6 recall the words of poet John Keats, who wrote: "A thing of beauty is a joy forever."
The highlights came almost immediately for Gordon. Just five weeks into his NFL career, Gordon smoked the Giants for two scores, including this electric 62-yard bomb from Brandon Weeden.
The positives on tape are obvious, but away from the field, Gordon is trailed by dark clouds.
In June, the NFL slapped him with a two-game suspension for violating the league's substance-abuse policy. Gordon claims he was nipped for taking cough medicine containing codeine for strep throat, but the upshot is unchanged: In Stage 3 of the NFL's drug program, Gordon is one false step away from a one-year ban.
After his aborted college career was soiled by three failed marijuana tests, Gordon's troubled early run in the NFL led Browns CEO Joe Banner to acknowledge: "(Gordon) understands he's going to be held accountable, and he gets (that) the rope that's left isn't long."
SiriusXM NFL Radio's Adam Caplan tweeted that the Browns "have been privately very concerned with Gordon for months, so (his suspension) hardly comes as a surprise."
Pouring salt on the wound, Gordon did himself no favors with a summertime jaunt in South Beach. The 22-year-old spent the offseason reportedly running with a "different crowd" and tweeting with glee as LeBron James and the Miami Heat salted away another NBA title. This, predictably, played poorly with an edgy Cleveland populace.
If Gordon can grow up and focus on this once-in-a-lifetime opportunity, he has the chance to become a household name.
He finds himself in a Norv Turner-led offense that prizes field-stretching receivers and should only magnify Gordon's gifts. At his best, Gordon lifted Weeden's play last season, developing at times an effortless chemistry with the strong-armed quarterback.
The sky's the limit, but Gordon alone is responsible for where he winds up.
And that might be the problem.