Chandler Jones arrived in Week 1 looking and playing like a fully formed star pass-rusher. The 2012 first-round pick had the game-changing play of the Pats' season opener against the Tennessee Titans, a strip sack of Jake Locker that led to a touchdown. It was a sign of things to come.
Jones' athleticism jumps off the screen. At 6-feet-5 inches and 260 pounds, the former Syracuse star is blessed with bulk, long arms and serious speed. I've watched a bunch of game tape for this series, but Jones' performance against the Arizona Cardinals in Week 2 was about as dominating as it gets. He was T1000-level relentless.
Watch Jones explode toward Kevin Kolb. Only the most blatant hold in NFL history by D'Anthony Batiste prevented the sack.
It's not often a rookie can command double teams from Day One, but that's exactly what we saw from Jones. He has special talent.
Jones' production plummeted after he suffered a right ankle injury in a Week 11 win over the Indianapolis Colts. He missed two games with the issue and clearly wasn't as explosive once he returned. He injured his left ankle in the divisional playoffs, an injury that limited him to two snaps in New England's AFC title game loss to the Baltimore Ravens.
The game-by-game log tells the story of Jones' drop-off. He picked up six sacks and three forced fumbles in the first eight games of the season. He was blanked in both categories over the final 10 games.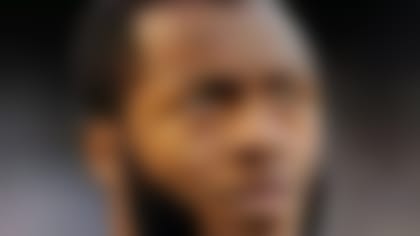 Jones believed he was putting too much stress on his legs as a rookie, leading to the decision to work on his upper-body strength in the offseason, according to the Boston Herald. We'll see if that helps.
Jones' statistical production could also be held back from a scheme standpoint. If Bill Belichick uses more 3-4 looks, Jones likely will struggle to pile up sacks. Think Richard Seymour during his successful run in Foxborough.
Plugged into a scheme that takes most advantage of his pass-rushing prowess, it's not a stretch to imagine Jones jumping into the 12- to 15-sack range in his second season.
Health and a scheme that allows him to get after the quarterback will be key. With experience to go with his tools, Jones could be ready to emerge as the biggest star of Belichick's defense.