Why Wilson is on the list
Outside of Adrian Peterson and C.J. Spiller, there might not be a more dynamic athlete at running back in the NFL. Wilson was the top performer at the 2012 NFL Scouting Combine in the vertical jump, broad jump, 20-yard shuttle and 60-yard shuttle. He once blazed a sub 4.30-second 40-yard dash on a fast track at Virginia Tech.
Without question, Wilson has the physical tools to excel as an NFL starter. The two videos below highlight the 2012 first-round draft pick's ability to accelerate from first gear to fifth as quickly as any back in the NFL. Note the explosive first step, smooth, natural cuts and breathtaking long speed. If the defense gives him a crease, he will exploit it -- often untouched to the end zone.
Wilson's game isn't pure speed. He packs more punch than would be expected from a 206-pound back, shedding tacklers by lowering his shoulder and churning his legs. After watching his film, it's no surprise that he led the nation in yards after contact with the Hokies in 2011. The Giants believe he has workhorse potential.
Though he's raw as a route runner and has been plagued by spotty hands, Wilson did show the ability to make big plays as a receiver such as the one in the video at the right.
The Giants weren't afraid to send him downfield to exploit mismatches. His speed and lateral agility will come in handy on screen plays if he learns how to patiently set up his blockers (We recommend watching Pierre Thomas' game tape as a learning tool.).
Relegated to the game's most dangerous kickoff returner through November, Wilson finally earned the coaching staff's trust late in the season. Taking on a change-of-pace role, Wilson averaged a gaudy 5.74 yards per carry with four offensive touchdowns in the season's final month. As of early August, he's listed as the co-starter along with Andre Brown on the Giants' unofficial depth chart.
Wilson fumbled just one time all season, but this original football sin hardly can be called a fluke. He fumbled seven times and lost four in his final season at Virginia Tech. That partially explains the short leash and the coaching staff's unwillingness to give the rookie a shot at redemption.
Although Wilson did show a penchant for lowering his shoulder and grinding out tough yards when necessary, he also shared the bad habit of many inexperienced backs in breaking too many runs to the outside. Indecisive and perhaps lacking natural instincts, Wilson played out of control at times, leading to a boom-or-bust running style.
At this point, Brown is the more trusted runner between the tackles and in crucial short-yardage situations while Wilson is superior in space.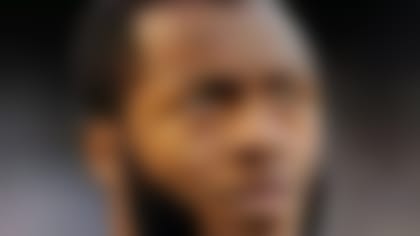 Wilson lobbied the coaching staff to stay on special teams, and he was listed as the first-team kickoff returner on the team's training-camp depth chart. If he wins the starting job on offense, Wilson will be the only feature back doing double time as a return ace. More likely, the Giants will go with the trendy "hot hand" approach in the backfield.
The good news is that Wilson has the kind of rare playmaking ability that will be hard to keep off the field if he can nail down the fundamentals of the position. Considering his edge in talent and Brown's inability to stay healthy for more than a few games at a time, all Wilson needs is a window of opportunity to put a stranglehold on Ahmad Bradshaw's role.
Even if Brown stays in the picture, Wilson has the potential to reach 1,000 yards from scrimmage on just a dozen touches per game.