Why Carter is on the list
Carter arguably was the fastest inside linebacker in the NFL last year. And he won't be playing on the inside any longer. Heading into his third season, Carter will be showcased as the weakside linebacker in new defensive coordinator Monte Kiffin's 4-3 scheme. This was Derrick Brooks' old position. It's Lance Briggs' position. Carter and Cowboys middle linebacker Sean Lee could be this generation's answer to Briggs and Brian Urlacher.
Sometimes you hear a linebacker criticized for not taking on blocks. Carter shows in the play above why that doesn't always make sense. Carter was a fun player to watch on Game Rewind because he continually made plays like this in the running game. Carter has sprinter-like long speed, but he also shows impressive quickness to get around defenders. He didn't "guess" wrong too often and often beat offensive linemen and fullbacks with his anticipation.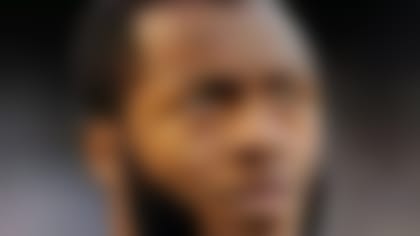 Carter ranks No. 2 on our list because he showed the full package last year in 11 games before dislocating his elbow. His physical attributes leaped off the screen. He was solid in run defense and a sure tackler. He stood out as a pass defender. In 2013, linebackers have to cover. Carter did an excellent job in zone and man coverage, slowing down players as varied as Tampa Bay Buccaneers running back Doug Martin and Atlanta Falcons tight end Tony Gonzalez. Carter has the strength and speed to fulfill a variety of roles.
Carter tore his ACL in college and spent most of his rookie year recovering from the injury. He looked all the way back physically last season before the elbow injury prematurely ended his season. That was a freak injury, but Carter has to prove he can withstand the rigors of a 16-game NFL season.
In theory, the conversion to a new defense could be tricky for Carter to handle. But we think the 4-3 scheme plays perfectly to his closing speed and athleticism. Carter does a great job running down pass plays in his zone after the catch. Lee and Carter have similar skill sets; Carter could play in the middle if asked. The duo's versatility should give Kiffin options with how he wants to line up. This isn't 1999; no one just runs the Tampa 2 and leaves linebackers in the same place snap after snap.
Carter ran down Atlanta Falcons speedster Julio Jones. Those are the sort of plays that cause a double take and make one wonder what Carter can accomplish. (He reportedly ran a 4.39 40-yard dash at North Carolina.) I found many other examples of hustle plays by Carter in which he ran down wide receivers he had no business touching.
The splash plays are nice, but they only portend greatness if combined with football instincts. Carter appears to have them. He looked like a veteran in what amounted to his rookie season last year. There isn't a part of his game that you can point to as a major weakness.
We put Carter No. 2 on this list for a reason. Heck, we already compared him and Lee to Briggs and Urlacher. That's Carter's ceiling. He can be a guy who shows up at multiple Pro Bowls, shows up in highlight reels and shows up during Monday's film review session making all the little plays in pass coverage that help the Cowboys win.