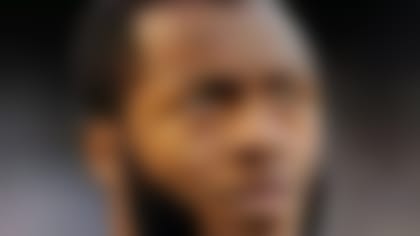 Despite winning the John Mackey Award as college football's most outstanding tight end, Allen fell to the third round of the 2012 NFL Draft, ostensibly because of disappointing measureables. Although the more-ballyhooed Coby Fleener was drafted by the Colts one round earlier, Allen was the better player as a rookie, breaking Ken Dilger's franchise rookie record for receptions by a tight end.
Allen isn't exceptionally explosive in the mold of ex-basketball players Tony Gonzalez and Jimmy Graham, but he plays faster than his timed speed. Former Colts offensive coordinator Bruce Arians immediately was struck by Allen's "suddenness" after the catch, and the 40-yard screen play below is a perfect example. There aren't many NFL tight ends who can plant their foot in the ground and get up field with as much authority as Allen.
The Colts like to use Allen as a "move" tight end, lining him up in the backfield or detaching him to the slot as the situation merits. For comparison purposes, think of the Pittsburgh Steelers' Heath Miller or former Altanta FalconsPro Bowl tight end Alge Crumpler. An excellent blocker, Allen shares their versatility, size, soft hands, route-running savvy and underrated athleticism. In contrast to Fleener, Allen walls off defenders in tight spaces and separates at the catch point -- as the video below shows.
It's no coincidence that Allen's biggest games came with Fleener out of the lineup at midseason. The Colts run a high percentage of two-tight end sets, but Allen isn't asked to run as many routes when receiving specialist Fleener is on the field. Allen's blocking and versatility still will be an asset to the offense; it just won't be as obvious in the box score.
New coordinator Pep Hamilton already has called Allen a "tremendous weapon" who will be featured in the Colts' "No Coast" offense. If Gronkowski and Miller struggle to come back from major surgeries, Allen has the talent and the opportunity to emerge as the AFC's most well-rounded tight end. As long as he stays healthy, there will be Pro Bowls in his future.