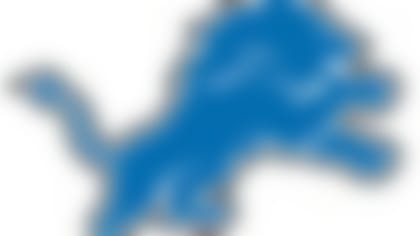 With the offseason under way, Around The League examines what's next for all 32 teams. Kevin Patra covers the Lions. **More ...**
"I almost feel like a girlfriend waiting at home that's got a boyfriend that's cheating on her," said Delmas, who would prefer to remain a Lion. "But it is what it is. I'm trying to see if I can stay at home and get a couple more years out of him.
"The Lions are cheating on me. They're going to the club every damn night and staying out late night, trying to come back home to Daddy. But it's all right."
Delmas isn't bitter or upset about the situation, and he has no expectations from the Lions. "If something could get done today," Delmas said, "something would have got done two months ago." He believes eight teams will be interested in his services, but Michigan is home.
Delmas has been the full-time starter since he was drafted out of Western Michigan in 2009, but missed 13 games the last two seasons with knee issues. Detroit needs all the talent it can get in the defensive backfield, but availability is the major concern.
We'll see if Friday's physical alleviated any of those worries.
UPDATE: NFL.com's Albert Breer reported Friday night, per a source involved in the situation, that Delmas has an offer from the Lions but will hit the free-agent market and weigh his options.